Are you looking for a professional and local craftsman to help you with your projects, to give advice and realize your work? You've come to the right place!
JL Peinture run by Mr.LEE, qualified painter and woodworker with over 15 years of experience, is there to listen to your ideas and needs, and take into his hands your work from start to finish.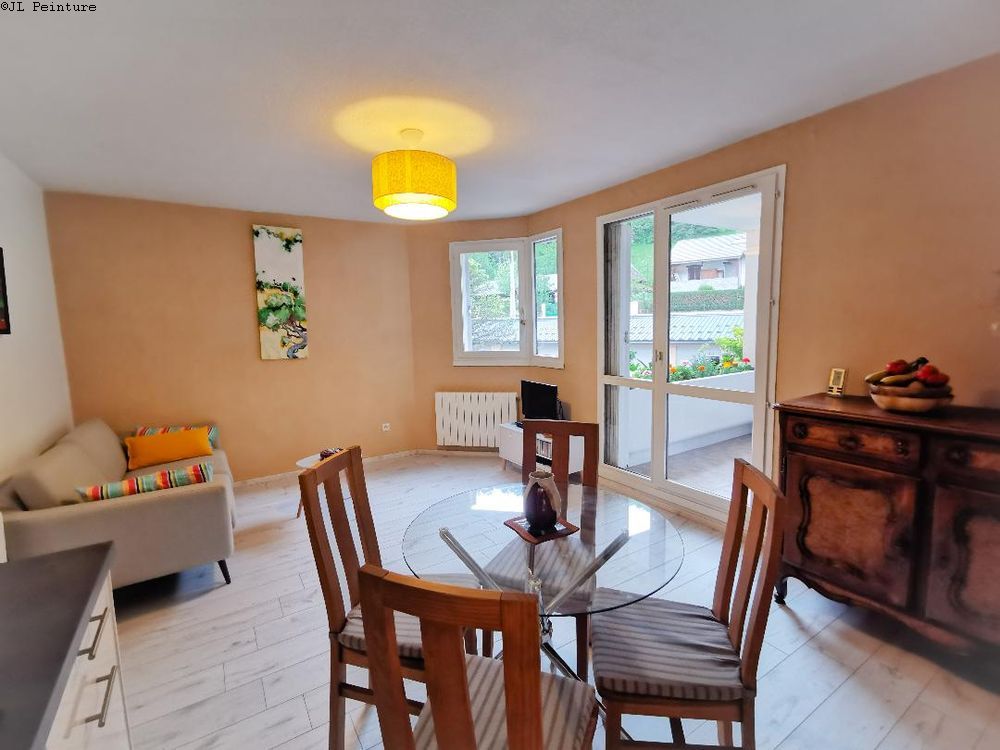 Based in Vizille, JL Peinture works all over grenoble, the Grésivaudan valley and the 'Plateau Matheysin'.
For all enquiries or a free and personalised quote, clic here.
Discover our vast range of work just below :
Outside renovation
Paint
Crepi
Carpentry renovation
Terrace and facade high pressure washing
Covering graffiti with special anti-graffiti paint.
Interior renovation
Painting, classic and organic
Wall/ceiling repair and skimming
Different organic, no solvent plaster coatings, (lime, mud plaster etc)
Laminated flooring
Fibre glass wallcovering
Carpentry renovation
Odd jobs
Shelf, cupboard and flat-pack furniture installation
Small electrical and plumbing jobs